RECORDING STUDIO Czech Republic - Prague
Faust Records Studios is a recording studio located in the center of Prague, Czech Republic , Europe.  It was founded in 1992 by Richard Mader, musician and producer. Featuring top name analog equipment (including a collection of vintage mics, instruments and amps ) and some of the most vibey rooms in all of central and eastern Europe.
CREDITS :
Killing Joke, Skunk Anansie, Tindersticks, Damian Marley, Ryan Tedder, One Republic, Lady Gaga, YelaWolf, Ne-Yo, Kikagaku Moyo, Derrick Green (Sepultura), Mike Stern, Keith Levene (The Clash, P.i.L.), John Fryer ( Depeche Mode, N.I.N. ), Noel Zancanella, Joe Lynn Turner, Martin Youth Glover ( K.J., Primal Scream, Paul McCartney...), Ted Parsons ( Swans, Prong...), Gary Lucas (Capt.Beefheart, Jeff Buckley), Colin Edwin (Porcupine Tree), Clive Goddard, George Mraz, Carey Bell, Maalem Abdellah Gania, Kabaka Pyramid, Hiram Bullock, United Flavour, Pat Mastelotto (King Crimson), David Kollar, IL Divo, Per Magnusson and David Kreuger, Dan Reed, Raja Meziane, James Righton (Klaxons), Blac Rabbit, Walking Who .. and major labels like Interscope, Universal, Sony, EMI, Warner as well as indie labels and individual projects. Studio is a training ground for the students of audioengineering from the  New York University since 2005 (nyu.edu/global).
Accommodation in the same house can be available in fully equipped apartments.
The studio supports interesting alternative and ethnic projects and is experienced in outdoor recording under extreme conditions. Vintage gear available on request - guitars, amps and microphone collection.  Vintage Steinway Model O grand piano (1917) , two HAMMOND B3s with Leslies , Rhodes, Wurlitzer...and a collection of more than 20 vintage analog synthesizers (ARP 2600, EMS Synthi, Prophet 5, .. on request )
We can offer all sorts of top musicians , symfonic orchestras and experienced  jazz and rock players as well as top arrangers and producers. We provide remote recording in acoustically or spiritually unique places.
English spoken. Local US and British soundengineers are available.
More info in the sections BLUE, GREEN,  - specifications etc.
The rates are always agreed according to the kind of the project. Discounts are possible, mainly in case of non-commercial ambitious projects, last moment orders and returning clients. Vintage instruments are available upon agreement.
All our sound engineers and producers are freelance professionals. Sound engineer's fee is always agreed individually (typically 14 - 20 USD per hour). Clients can under certain conditions work with their soundengineers.
Positive creative vibe in the studio is preferred to anything else :-)
Contact: faustrecords@gmail.com     +420 603 170 135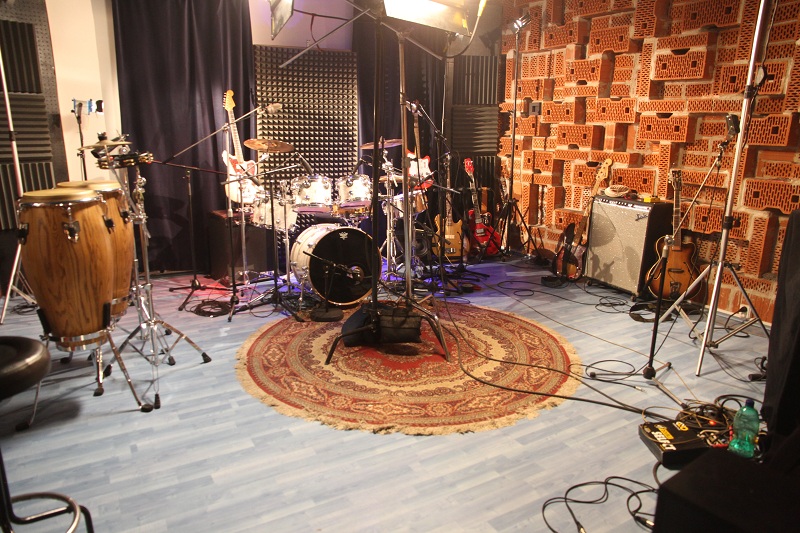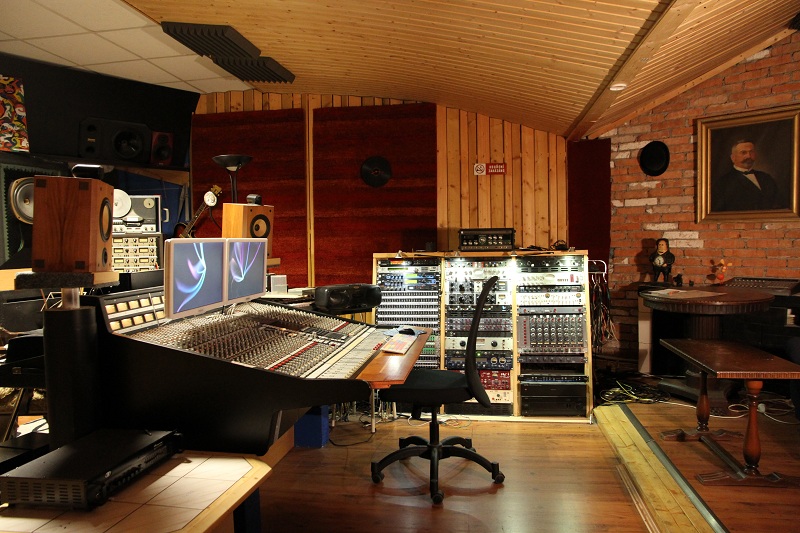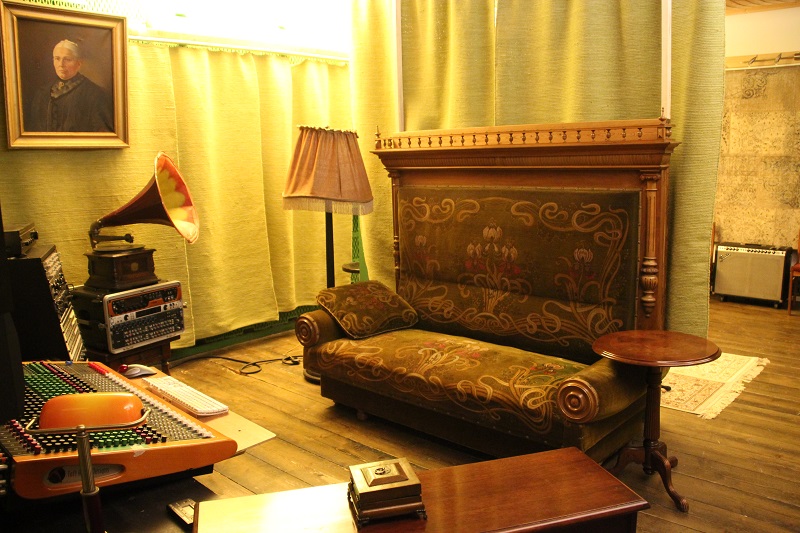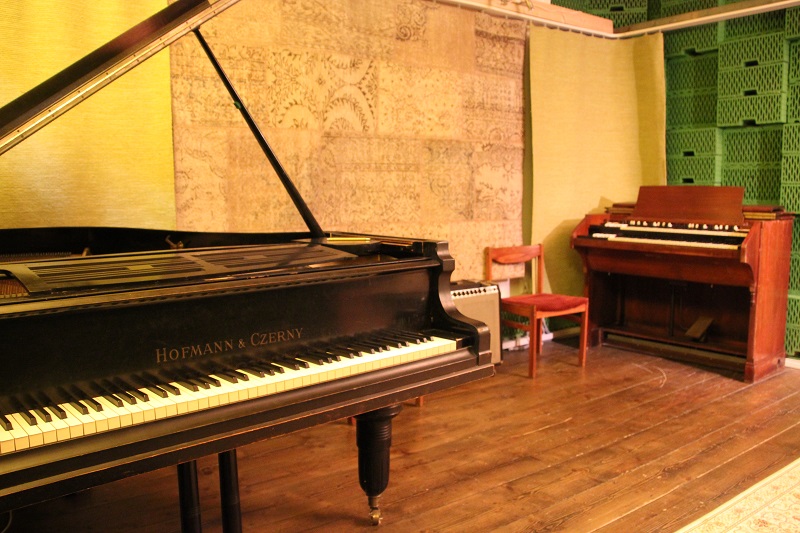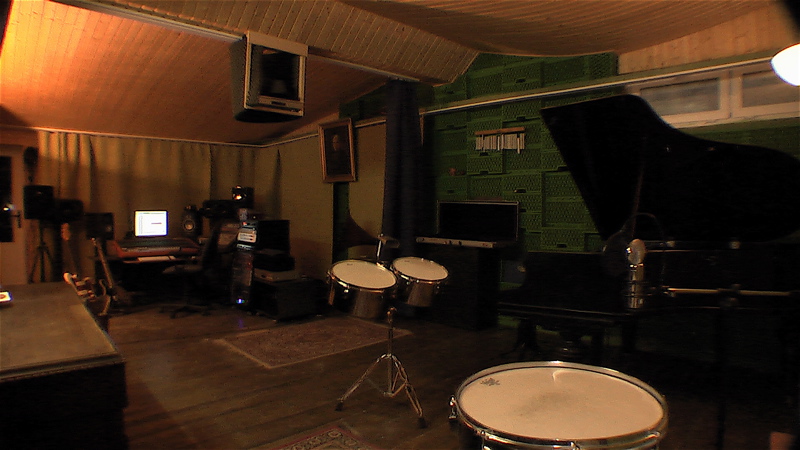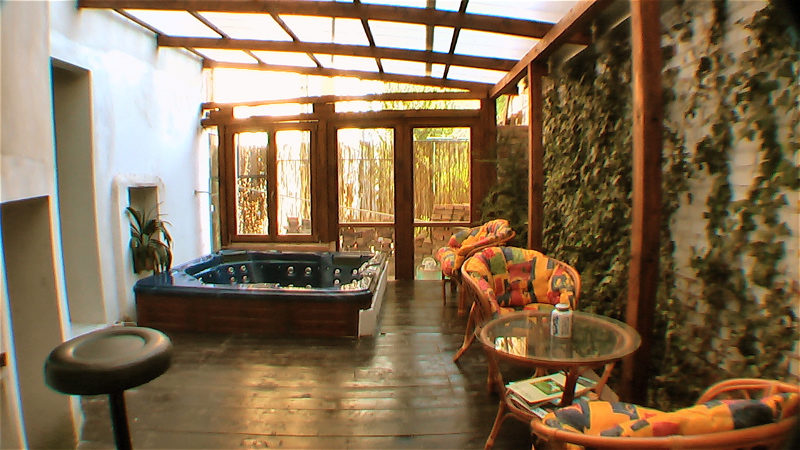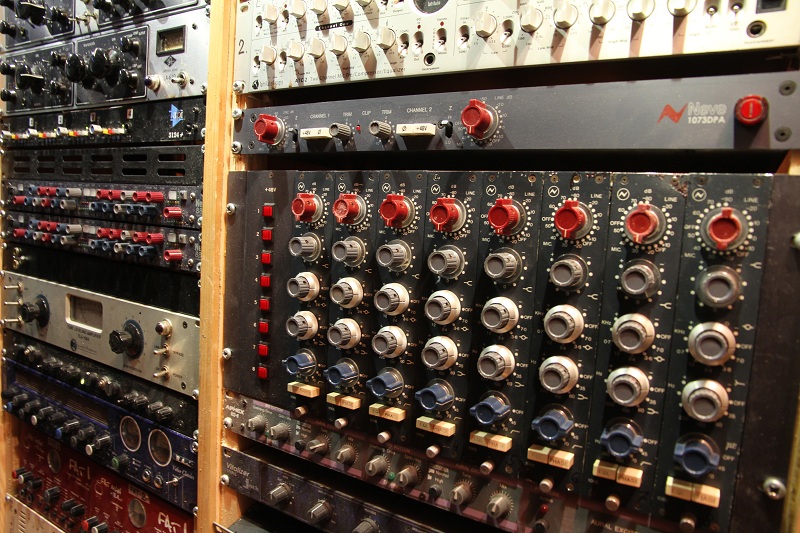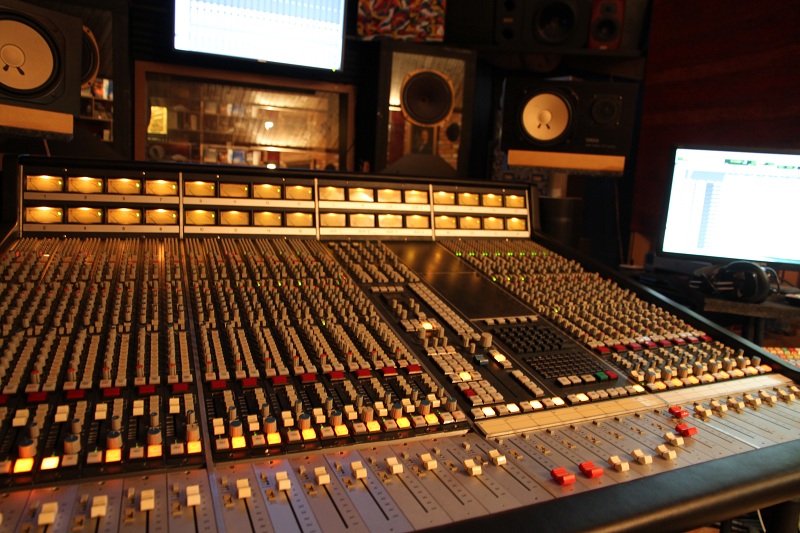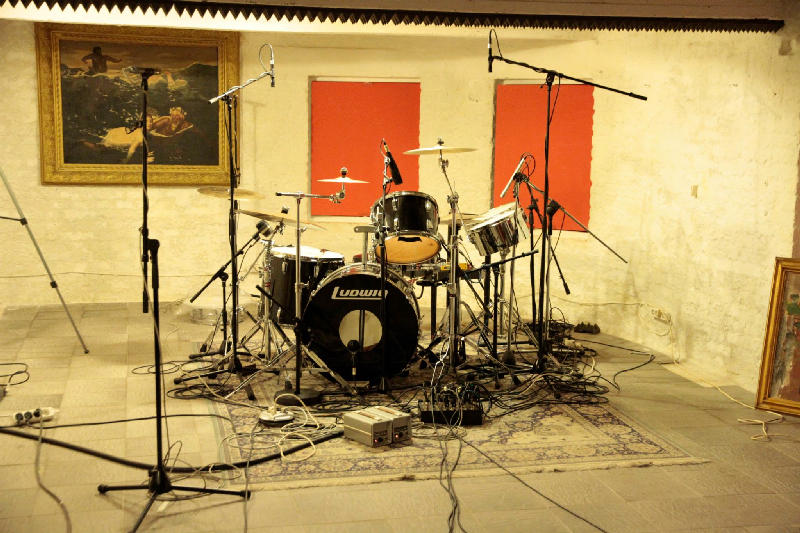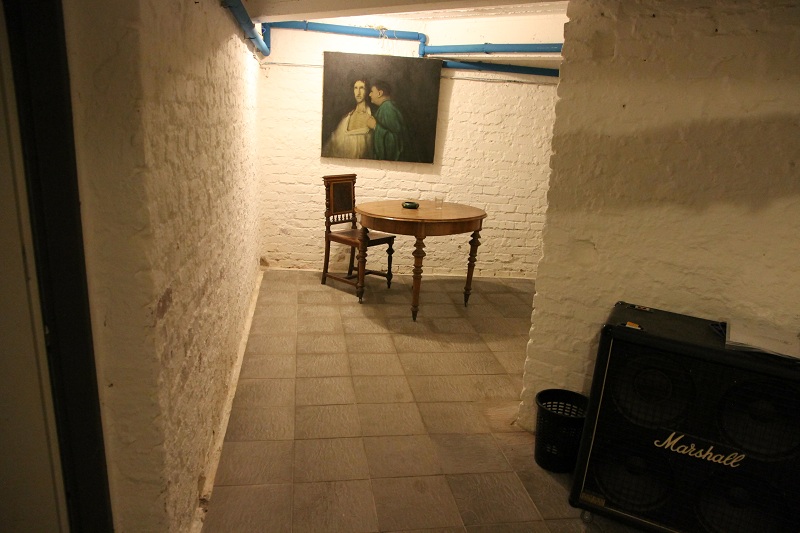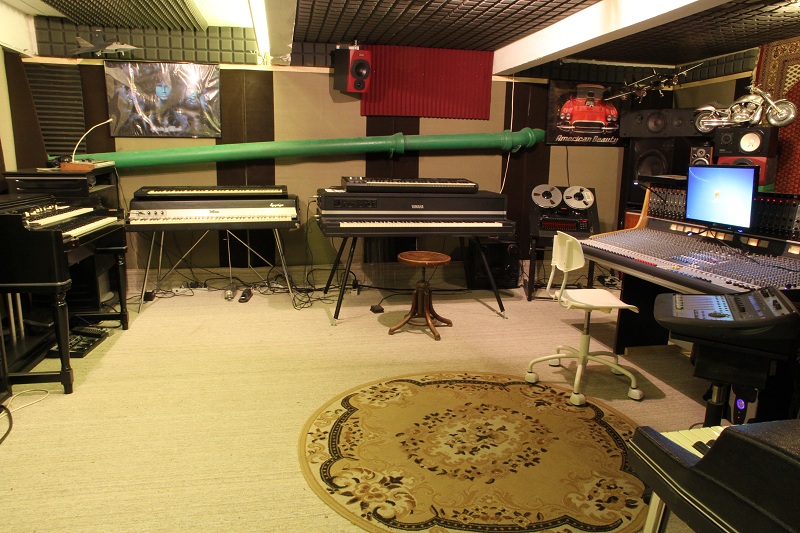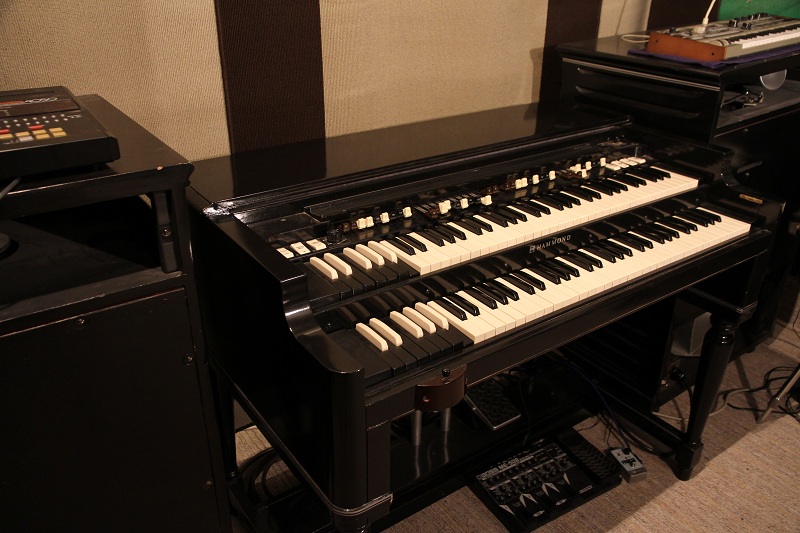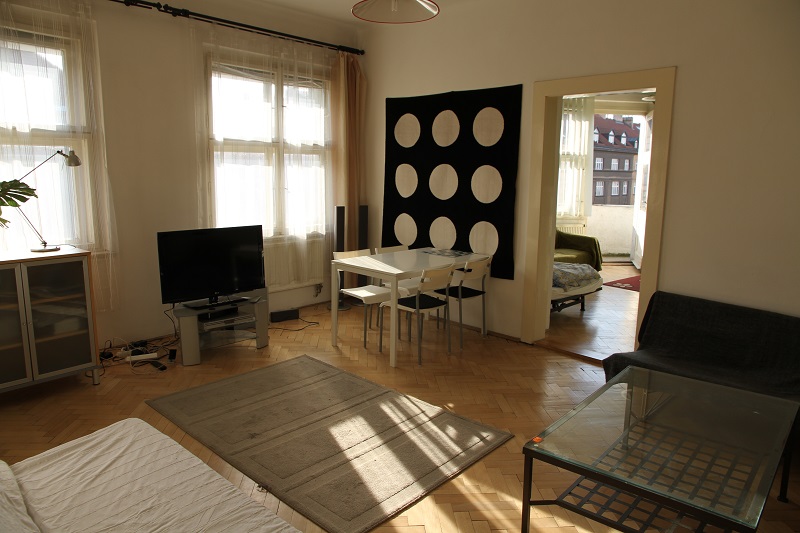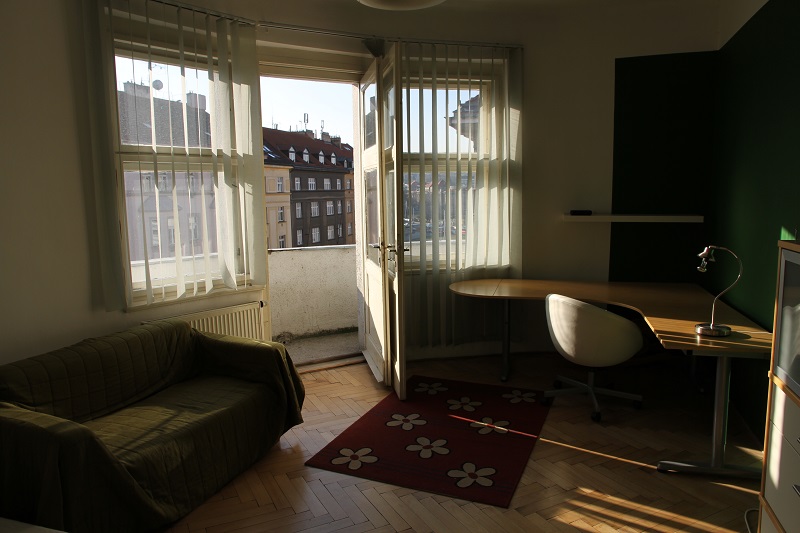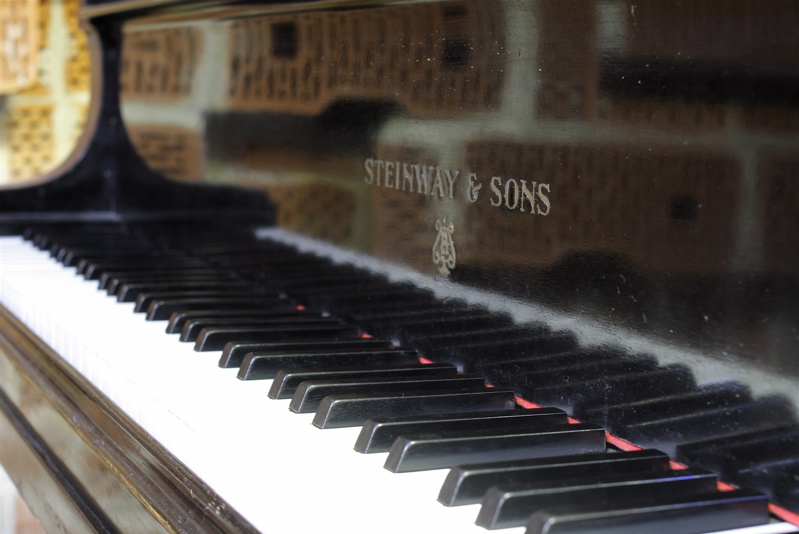 The studio complex consisting of three control rooms ( BLUE, GREEN,) and  8 recording rooms with different acoustics is of total area more than 700 m2  ( cca 7000 sqft ). It enables the bands to record live, instruments can separated in isolated rooms, with the possibility of further editing. There is an underground large room called HELL with a space called FROG. It is used as a  recording room ( great for heavy drums - stone walls ) or  for live recording of the whole band.
"Live"  recording of the bands touring Europe becomes more and more frequent.
Studio BLUE is run by the legendary vintage console SSL 4000E . Toft ATB24 is in theGREEN . Tape machines STUDER MASTER A80 1/4" (2x), NAGRA IV-S, MCI 1"/8track and Fostex E16 (16 track) is available as well as legendary tape echoes and spring reverbs ( Roland RE-201, RE-501, AKG BX20, ...) .
Top preamps : 8x vintage NEVE 1066 pres + EQ., 6x Telefunken 472, 2x V72 racked , 2x AMS NEVE 88R channel strips ,  2 ch NEVE 1073 , 4ch NEVE Portico. AVALON 737, 4x Georg Massenburg Preamps, 4x API pres, UA LA610, UA 6147...
STEINWAY grand piano Model O Studio (1917, original easy mechanics) , HAMMOND A101 and B3 with LESLIEs 122, RHODES 88, Fender Rhodes Tremolo, MiniMOOG XL,  ARP 2600,  KORG MS 10 and MS 20 , two POLYVOKSes and other vintage analog synths available.
Collection of vintage guitars, amps, mics and other gear available by agreement. See the list in this web.
Wide range of the prices depend on the specification of the project, number of rooms, rented equipment and instruments. We also offer special discounts for some non-commercial projects. Last Moment and Early Bird discounts ! Interesting alternative projects welcome !
Two apartments for recording bands available in the same house : 3 rooms+kitchen, balkony  (78msq)  and 2 rooms+kitchnette (50 msq) . Complete service possible. Ask about the availability.  Prices by agreement.
Contact >   faustrecords@gmail.com     +420 603 170135 ENGLISH SPOKEN.