RECORDING STUDIO Czech Republic - Prague
Faust Records Studios is a high end recording studio located in the center of Prague, Czech Republic , Europe.  It was founded in 1992. Featuring top name equipment (including a collection of vintage mics, instruments and amps ) and some of the most vibey rooms in all of central and eastern Europe, Faust Records has been the studio of choice for artists like the Killing Joke, Lady Gaga, Ne-Yo, Derrick Green (Sepultura), Martin Youth Glover, John Fryer, IL Divo, Per Magnusson and David Kreuger, Ted Parsons, Clive Goddard, Mike Stern, Carey Bell, Hiram Bullock, Jaz Coleman, Steve Walsh,... and major labels like Interscope, Universal, Sony, EMI, Warner as well as indie labels and individual projects. The studio supports interesting alternative and ethnic projects and is experienced in outdoor recording under extreme conditions. Past of experiences have included recording in the deserts of Morocco and in the caves of Moravia.
We cooperate with the agency Aerotone and so we can offer all sorts of top musicians , symfonic orchestras and experienced  jazz and rock players. We provide remote recording in acoustically or spiritually unique places.
The studio complex consists of three control rooms ( BLUE, GREEN, BROWN) and  8 recording rooms with different acoustics of total area more than 700 m2  ( cca 7000 sqft ). It enables the band to record live, instruments separated in isolated rooms, with the possibility of further editing. Big  recording room  available , being used also as a special reverbation room.
Systems :  ProTools  HD3 resp. LOGIC 9.1/ UAD-2duo, 8-core Mac Pro, Apogee converters,  UA Apollo Quad...
CONSOLES :  SSL 4000E (BLUE) ,  Toft ATB24 (GREEN) , A&H ML4000-48 custom - 40 tube interfaces  (BROWN)
FRONT END  ( Blue) : 8x vintage NEVE 1066 pres + EQ., 2x AMS NEVE 88R channel strips ,  2 ch NEVE 1073 , 4x NEVE Portico. AVALON 737, 4x Georg Massenburg Preamps, 4x API pres, UA LA610, UA 6147, 4x TLA Ivory ...
STEINWAY grand piano Model O Studio (1917, original easy mechanics) , HAMMOND A101 and B3 with LESLIEs 122, RHODES 88, Fender Rhodes Tremolo, MiniMOOG XL. ARP 2600, KORG MS 10 and 20 and other vintage analog synths available.
Vintage gear, instruments and microphone collection available !
More info you find in the menu : Studio BLUE or GREEN - "Specification" or "Instruments and amps" or "Microphones".
Affordable prices  start from 250 USD per day for the main studio BLUE ( 24 hrs ) !
Wide range of the prices depend on the specification of the project, number of rooms, rented equipment and instruments. We also offer special discounts for some non-commercial projects. Last Moment and Early Bird discounts ! Interesting alternative project welcome !
An appartment for recording bands available in the same house : 3 rooms+kitchen, balkony  (78msq) , 50 USD per day total ! Complete service possible.
Contact >  studio@faust.cz    +420 603 573911 ENGLISH SPOKEN.
The Studio has its own independent record label  FAUST RECORDS ( e-shop :  www.faustrecords.com ).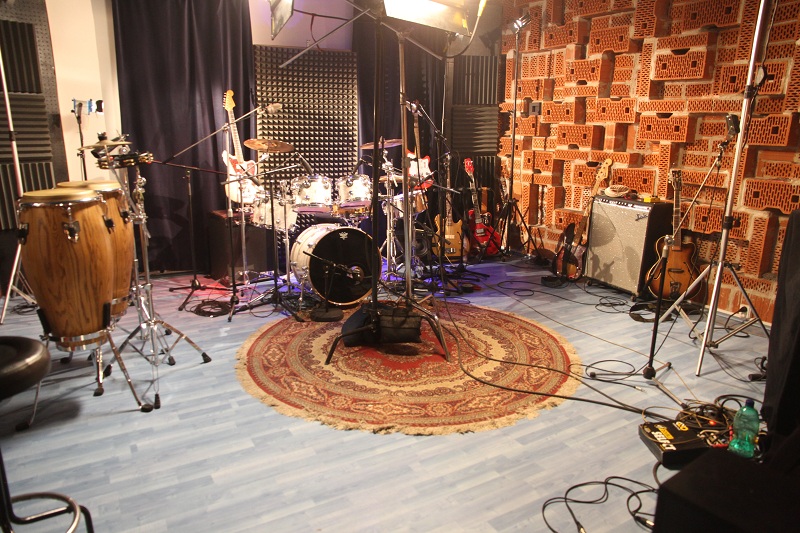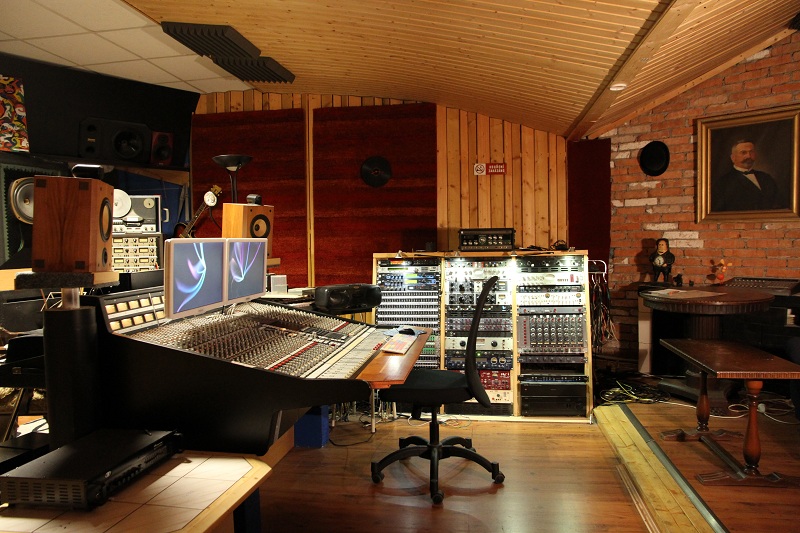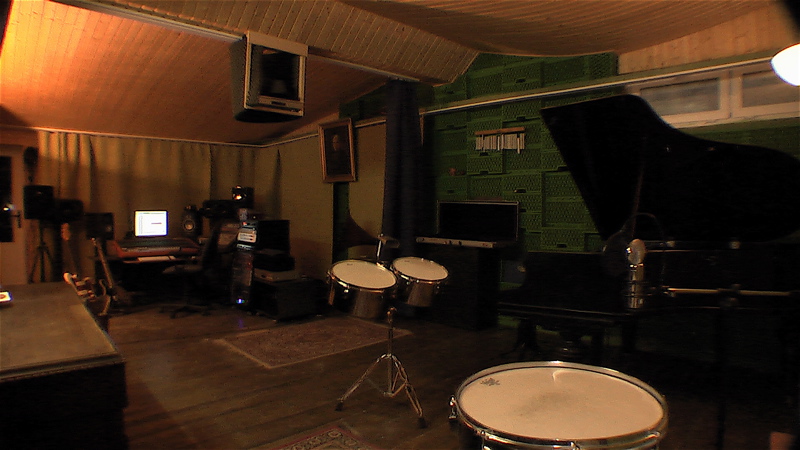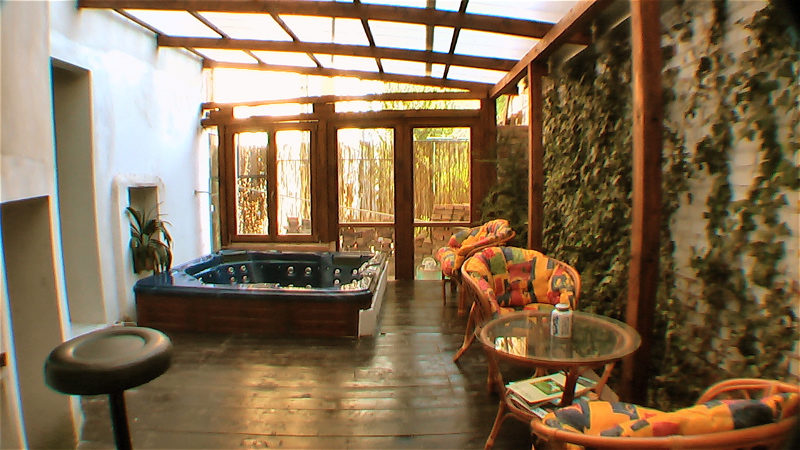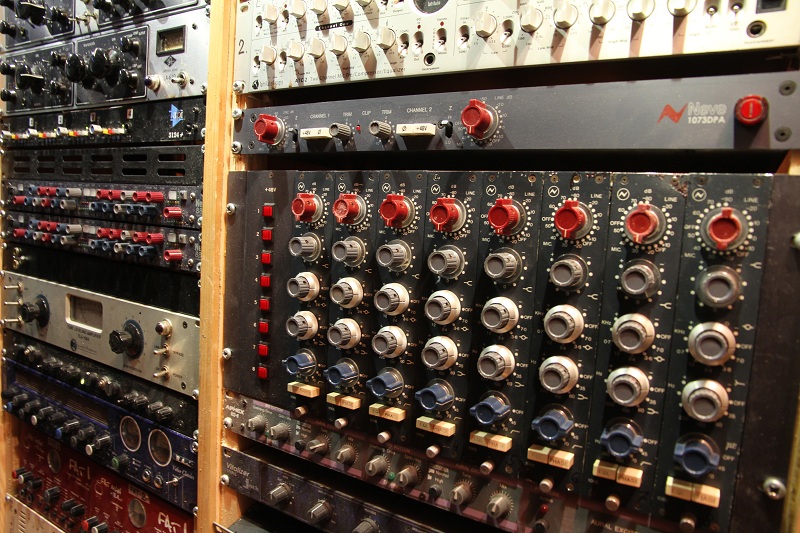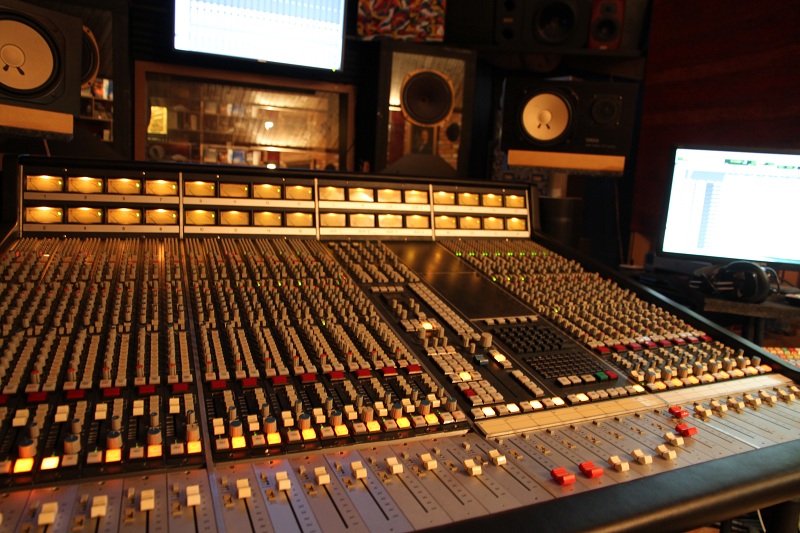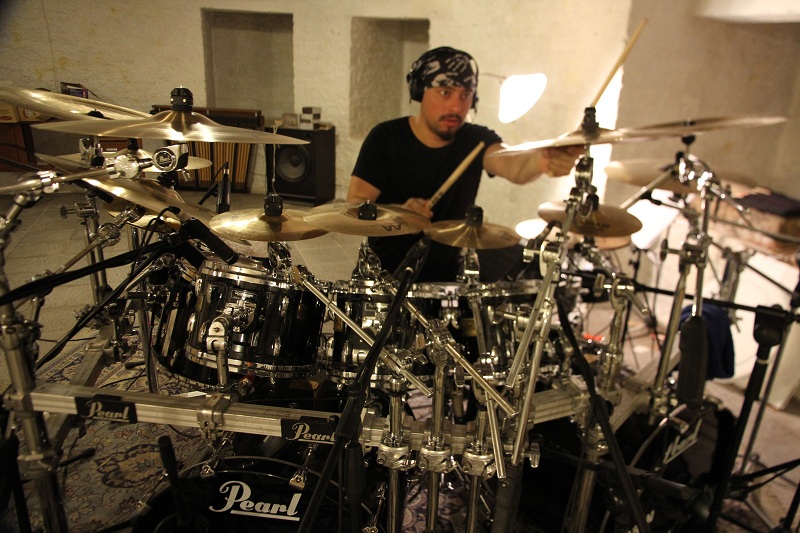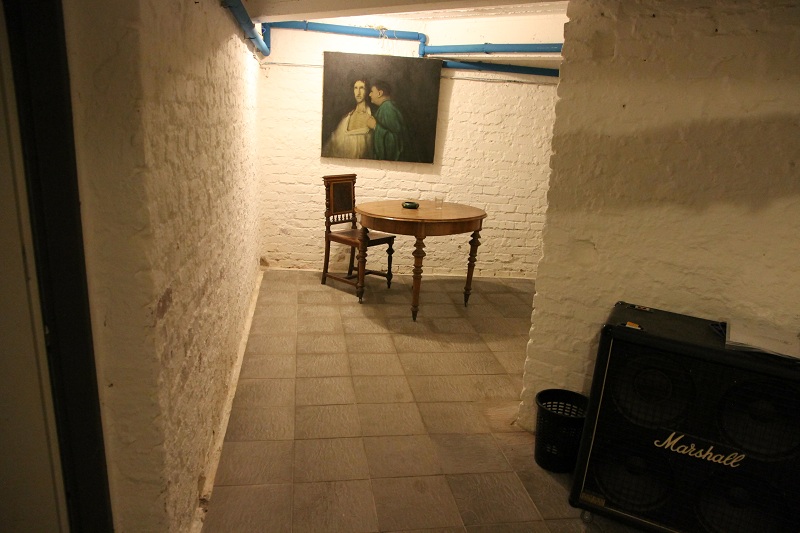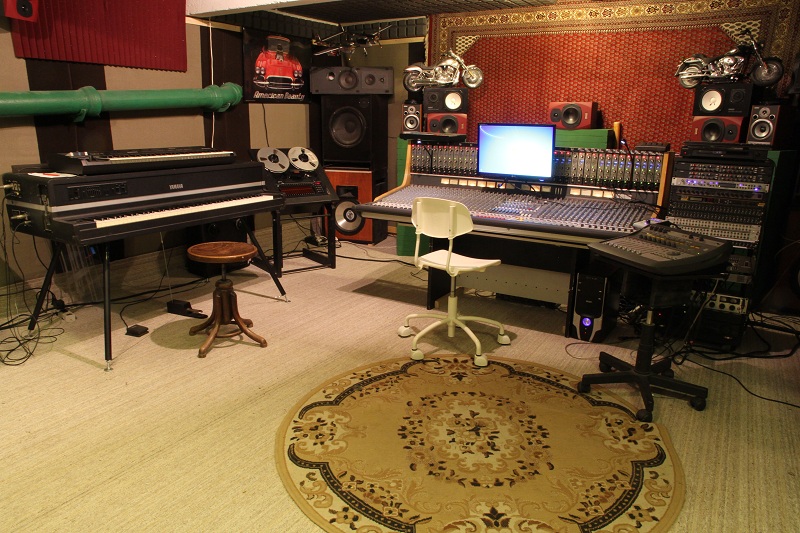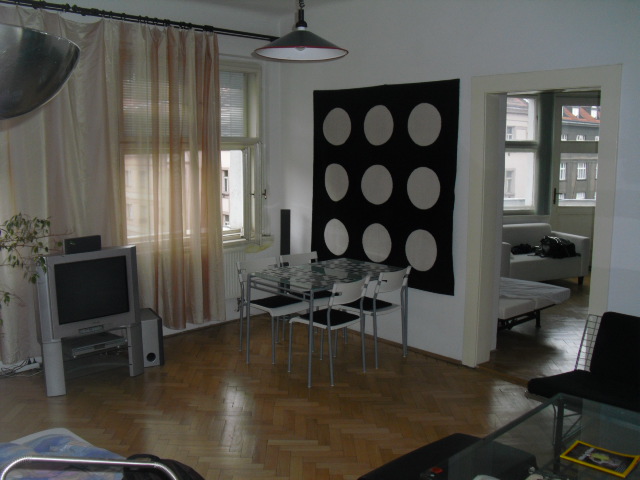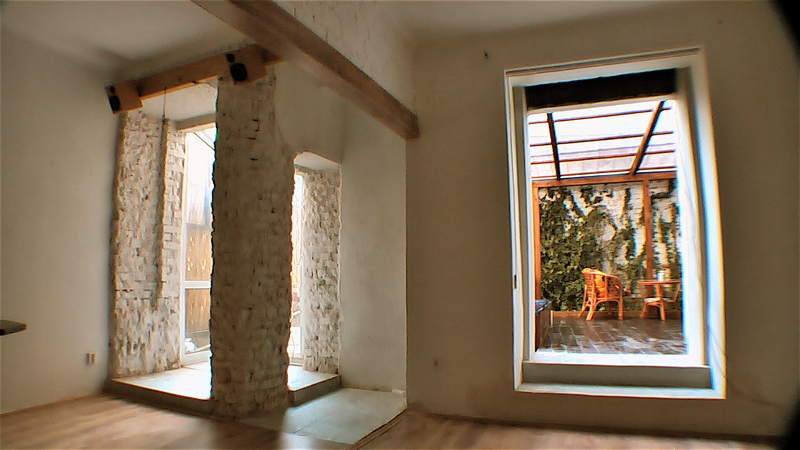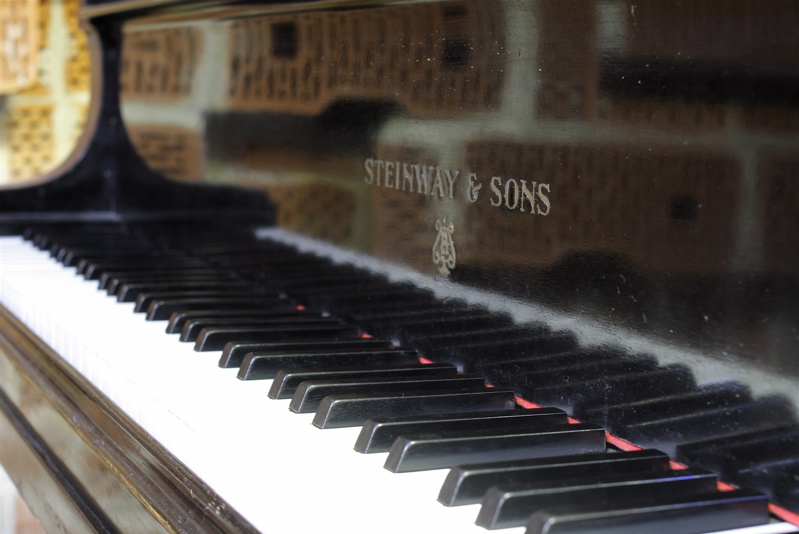 "The music business is a cruel and shallow money trench, a long plastic hallway where thieves and pimps run free, and good men die like dogs. There's also a negative side."    Hunter S. Thomson